Fullrich Malaysia Sdn Bhd is a financial technology solution provider established to empower consumers and business, and contribute to Malaysia's digital economy agenda.
Powered by technology from Fullrich Beijing and funded by the Barrington Group, Fullrich Malaysia aims to realize the full benefits of technology in everyday life, aided by its partnerships with Affin Bank and Cyberview.
TaPay has been extensively localized to address regulatory and market requirement, and incorporates international best practices and standards. Besides that, our acquired merchants would have the ability to control their day to day business through the merchant mobile application called TaPayBiz that allow them to collect payment, providing daily transaction report, advertisement platform for merchants to advertise their product and many others.
Apart from its own e-wallet, TaPay, Fullrich Malaysia provides white label mobile applications that can be customized to suit any entity, and holistic technology solutions across industries such as education, hospitality, facilities management, medical, oil & gas, and retail.
Corporate Headquarters
Kuala Lumpur
Operations
Unit South Wing (b), Level 7,
Tech Mahindra, Persiaran APEC,
Cyberjaya, 63000 Selangor,
Malaysia
Media Resources
Our videos, product images and logos are available for download.
Media Inquiries
Instructions for media inquires to any of our global regions.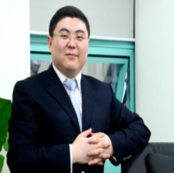 Chairman
Sun Jian Wei
Info

CEO
Muhammad Hudhaifa bin Ahmad
Info